Below is a guest post from Myia Kelly of Toronto agency Powered by Search.

Before you set any link building strategy into action, you need to first define your goals. While "get more links" is ultimately what you will do, it really isn't an actionable goal.
In order to truly get the most out of your link building initiatives, your goals should be defined with your (or your client's) specific industry in mind. The way you perform outreach for finance will be different from how you would do so for travel, and so on. Moreover, the scale, execution, and outcome of your link building efforts will vary depending on your company's niche.
Therefore it is important that your strategy be organized around a clear set of goals. In order to optimize the time you spend on outreach (and it does require a significant amount of time) you first need to focus your goals.
Firstly, as a general rule of thumb, your link-building goals should be S.M.A.R.T.
Specific (assign a numerical value to your link-building goals based on competitor research)
Measurable (assign Key Performance Indicators)
Actionable (again, do not just say "get more links". Define what kind of links you want and the results you hope to gain)
Realistic (size and scale of goals should be in accordance with the size and scale of your company)
Timed (assign a timeline of execution for your goals)
So what exactly do S.M.A.R.T. goals look like in a link building initiative? By far the most comprehensive list of link-building goals that I have come across is this guide by Garrett French. While I include a breakdown of the list below, I encourage you to give it a read.
What this list lacks, however, is insight into how to prioritize these goals according to your specific business needs. In recent years creating targeted industry-based goals has become increasingly important in the digital realm. The same is true of link building. Looking at finance, retail, travel, food, teach, legal, entertainment, ecommerce , auto, and health care I will explain how each industry can benefit from certain link-building goals, and how to make them work.
Goal 1: Broaden/deepen relevant keyword portfolio
The purpose of this goal is to expand upon the keywords you are aiming to rank for on search engines. You already have a core set of keywords that you have optimized for, but you would like to broaden your targeted keywords in order to reach a wider audience. The ultimate objective is to increase your long-tail keyword rankings as well as improving consumer conversions from these rankings.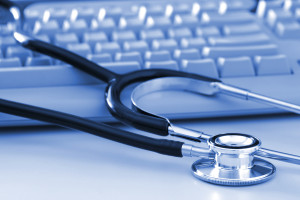 Works Best For: Industries where keyword searches tend to be more broad and varied than specific
Industry Example: Health Care
Why It Works: Keyword searches related to the health care industry typically revolve around individual or patient inquiries about certain symptoms and conditions. These can relate to anything from a headache to a hangnail. There are countless keyword phrases that a user can put together when performing a search inquiry. Therefore, the more relevant keywords and keyword phrases you are able to rank for, the better. Achieving this will require both internal and external link building. Internally you can work on building deeper links on existing pages, as well as creating new pages that address patient concerns that were not previously given attention. Answering questions on external, yet related sites is also a great way to join in on the conversation within your niche while building links back to your website.
Goal 2: Increase targeted referral traffic
Focus on the quality, not the quantity of links. If you have a large volume of links you might get a lot of traffic, but this traffic will most likely not consist of viable leads. Building links should focus not only on increasing traffic, but increasing relevant traffic. To do so you want to concentrate on generating organic links from websites related to your industry. Therefore it is more than likely that the individuals who click on your link will already have a vested interest in your business, which will in turn translate into conversions.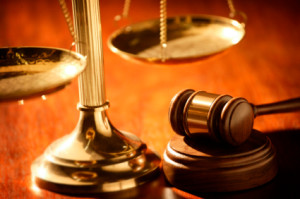 Works Best For: Generally any industry, in particular those with a selection of industry-related authoritative sites on which to build links
Industry Example: Legal

Why It Works: While this is a goal that can benefit any and all industries, the legal sector provides a good point of examination. Law offices typically differentiate based on the type of claims they deal with. Your linking strategy for one law firm will differ from that of another. The traffic that you want to generate for a law firm dealing with family law will be different from the traffic you want for a firm that handles copyright law. You'll want to ensure that your traffic is targeted, and this is best achieved through referral links. As mentioned above, these are links from websites related to your firm's "niche". Therefore relationship building will play a large part in succeeding at this goal, as in order to gain guest posting opportunities or media coverage, relationships must first be cultivated with the individuals you hope will assist you.
Goal 3: Steady high-flux rankings
Ranking fluctuations are a fact of life when it comes to SEO. Search engine updates, adaptations of human search patterns, and the constant influx of newly optimized webpages from the competition all contribute to these fluctuations. Ideally, we want the rankings to be as steady as possible, especially when they're in our favour and we're ranking high. In order to do so, it is important to go after the right links.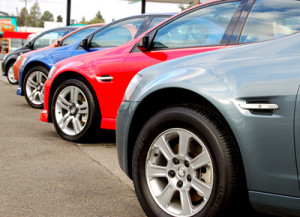 Works Best For: Any industry (especially niche's within industries) that experiences high-flux rankings and where steadying these fluctuationswould positively affect click-throughs and conversions
Industry Example: Auto
Why It Works: The auto industry is highly competitive when it comes to SEO. Like everything on the web, there are a multitude of factors that go into determining which companies rank above others in this industry. Because of the nature of search engines, what ranks #1 on Google one week could very well be bumped down a few slots the next week. Performing the usual link-building activities such as submitting links to directories, creating content, and generating backlinks will definitely assist in stabilizing your rankings. Ensure every action is targeted to the keyword(s) you'd like to stabilize your rankings for. If you're still having trouble keeping your place in search results and are seeing big fluctuations in positioning, another option is paid search advertising. When I searched "2013 hatchback" into Google earlier today, the only organic results for a car manufacturer was one at the very bottom of the first page, but all three of the paid results give me a link to a brand. It might be worthwhile to invest in a paid search listing as opposed to trying to stabilize extreme fluctuations
Goal 4: Increase market awareness
Sometimes spreading the word about your brand without focusing on immediate sales or conversions is just as important to your SEO efforts. Growing your number informational links on influential websites is just as important of a link-building goal as those related to search engine rankings.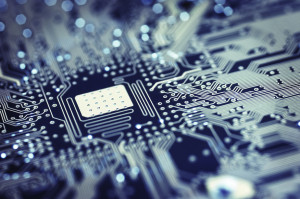 Works Best For: All industries regardless of size or scale
Industry Example: Tech
Why It Works: The tech industry is the ultimate realm of innovation. There is constantly new software and devices being created, and many of them sadly disappear into oblivion. The market structure makes it very difficult to succeed as a new company. Putting your product out there and waiting for sales is not enough. Active steps need to be taken to generate brand awareness. A lot of time was spent to develop the product so it makes sense to dedicate the right amount of time to properly brand it as well. Performing the appropriate PR (one-off distribution of content) and participating in the right conversations are some strategies to help make your product or service known, before it gets forgotten. This initiative is important for building consumer trust, which is not only important just for new companies, but should be an ongoing initiative of established brands as well.
Goal 5: Move from 2nd to 1st page for proven keywords
Do some research to determine which keywords place you on the second page of search engine results. Chances are these are keywords that you have not optimized for, but clearly should be. Doing so will give that webpage an extra needed boost to push it to the first page of search results, which ultimately generates more traffic and click-throughs.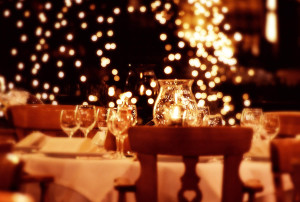 Works Best For: Highly competitive industries for SEO, can be taken on as a short-term initiative for all industries offering time sensitiveproducts/services or deals
Industry Example: Food
Why It Works: You own a cupcake shop and right now you're ranking close to the top of the second page for your targeted keyword phrase of "buy red velvet cupcakes". But you want to be on the first page. Achieving this goal organically largely comes down to persistency and consistency. The focus should be both on creating a diverse backlink profile as well as producing relevant and useful content. If a keyword is more competitive, paid search might be a more realistic approach. However this should primarily be considered if being on the first page will yield more conversions for that keyword. A transactional search query like "buy red velvet cupcakes" would likely be a worthwhile investment.
Goal 6: Own your brand name & top keyword searches
Some keywords seem near impossible to rank for organically because the competition is already so high. Typically these are non-specific keywords such as "candles" or "cars". However, it is sometimes worth it to try. While endeavours such as these are often costly, they also result in high ROI.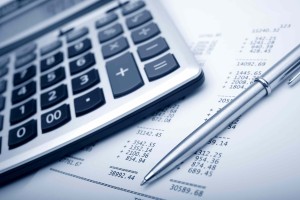 Works Best For: Industries with highly competitive transactional keyword searches
Industry Example: Finance
Why It Works: Finance is one of the hardest industries to get your company ranked for conventional keywords because of the high degree of competition. Everyone in the financial industry is in some way competition against one another: from banks, to brokers, to investors, and the list goes on. However, to succeed you need to fight the fight. This means targeting those keywords that you know are highly competitive, as they are also the ones that are most likely to convert. A little research will be needed to determine what exactly these keywords are. Once you've determined which keywords you need to rank for, you can begin putting in the blood, sweat, and tears to achieve this. This will be an ongoing process of link baiting (creating content around the targeted keywords to make yourself stand out as an industry leader), consumer interaction, and on-page SEO. While the investment into this goal is high, so are the returns.
Goal 7: Naturalize your link profile
Naturalization comes from diversifying your backlink profile. This includes both anchor text and backlink sources. Constantly buying links or having an unbalanced quantity of "dofollow" links are red flags for search engines. In the end it will do more harm than good. It is a much better practice to cultivate links that are natural and make a habit of cleaning up your link profile.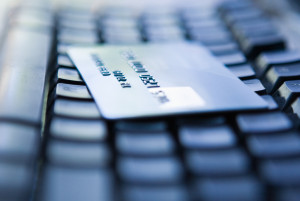 Works Best For: Every business in any industry should aim for this goal
Industry Example: eCommerce
Why It Works: Again this is a goal that should be pursued by any business in any industry. eCommerce provides a good example because, at least in my experience, a large majority of spammy links are from some sort of ecommerce website (legitimate or otherwise). In order to naturalize your link profile you need to diversity it. This means creating variation in your links – don't make them all "dofollow" and don't have any duplicates. This is obviously going to look fishy to search engines. Create variation between your links: direct them to different pages, change your anchor text, and even as an ecommerce site, don't always try to sell something.
Goal 8: Get new pages/sites indexed
This is a good goal to take on if there are certain pages on your website (most likely new pages) that are lagging behind in search rankings. Getting them indexed is the first step to getting found, so generating inbound link to these pages should be a priority.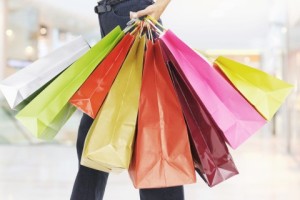 Works Best For: New pages on existing sites (especially Retail, eCommerce, Auto, and Real Estate) and ALL new websites for any industry
Industry Example: Retail
Why It Works: This link building goal is extremely important for success for retail. There is always a high volume of new webpages cropping up as new products (such as seasonal styles in the fashion industry) get added to virtual shelves. Ranking for these new pages is important for sales. Since these new pages will most likely eventually be replaced by even newer ones, one-off content and relevant directory submissions will work well for this link building initiative.
Goal 9: Show results quickly: build link count by X
This is more of a pacification tactic for SEOs working with clients who expect immediate results. I wouldn't recommend it, but included it anyway for informational purposes. The aim here is to accumulate many inbound links in a short period of time in order to prove the merits of link building to your client. This should appease them while your actual link building efforts are being cultivated.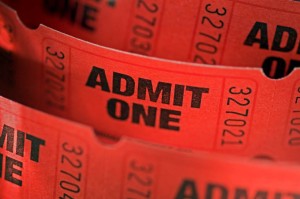 Works Best For: Any industry, specifically useful for client work
Industry Example: Entertainment
Why It Works: Depending on your client this goal can apply equally to any industry. This process does not have to be targeted (although it's good to do so anyway) and somewhat teeters on the edge of link-building ethics a.k.a Google Guidelines. Using the independent movie niche as an example, we can set a goal to increase our click-through rate by 50%. It's not a goal that requires much targeting, but one that will ultimately generate traffic. Making this work will require the usual tactics of directory submission (while for this purpose any directory will do, it is obviously better to keep it somewhat focused), participation in industry conversations, and one-off content creation for distribution. While more people will be clicking on your links, they won't necessarily be the right people. Either way, it gives you number that you can show your client.
Goal 10: Improve geo-specific rankings
Location is a significant ranking factor and should not be overlooked. This is especially true if your business is location-dependant, as are most brick-and-mortar companies. Outreach for this goal focuses on building inbound links from websites specific to your targeted region.
Works Best For: Location-specific industries such as travel, real estate, retail (brick and mortar), and food establishments
Industry Example: Travel
Why It Works: Nothing is more geo-specific than travel. Hotels and resorts would greatly benefit from pursing this goal. People need to know you exist if you expect them to book a stay at your establishment. Link baiting with content related to your business' region, submitting your site to local directories, and backlinking on relevant sites are great ways to improve visibility. Geo-specific ranking will also improve with ratings and reviews of your business. Setting up a Google Local profile and encouraging patrons to provide positive (yet honest) feedback of your establishment will also help your local rankings.
Link building is such a complex and individualized task that there are even variations within the differences I outlined above. Ultimately every single business will be different. However, my hope is that you can use these goals and examples as a general guideline for prioritizing your link building activities within your own industry. Referral traffic, brand awareness, and a natural link profile will always strengthen your link building efforts, but I hope this will be able to help you determine where you should focus your energies!
About the author: Myia Kelly is a Marketing and PR Assistant at Powered by Search, specializing in social media, media relations, and content marketing. Thank you to Mike, Zain, Ken, and Adrian for your help with this post!
Related Posts: